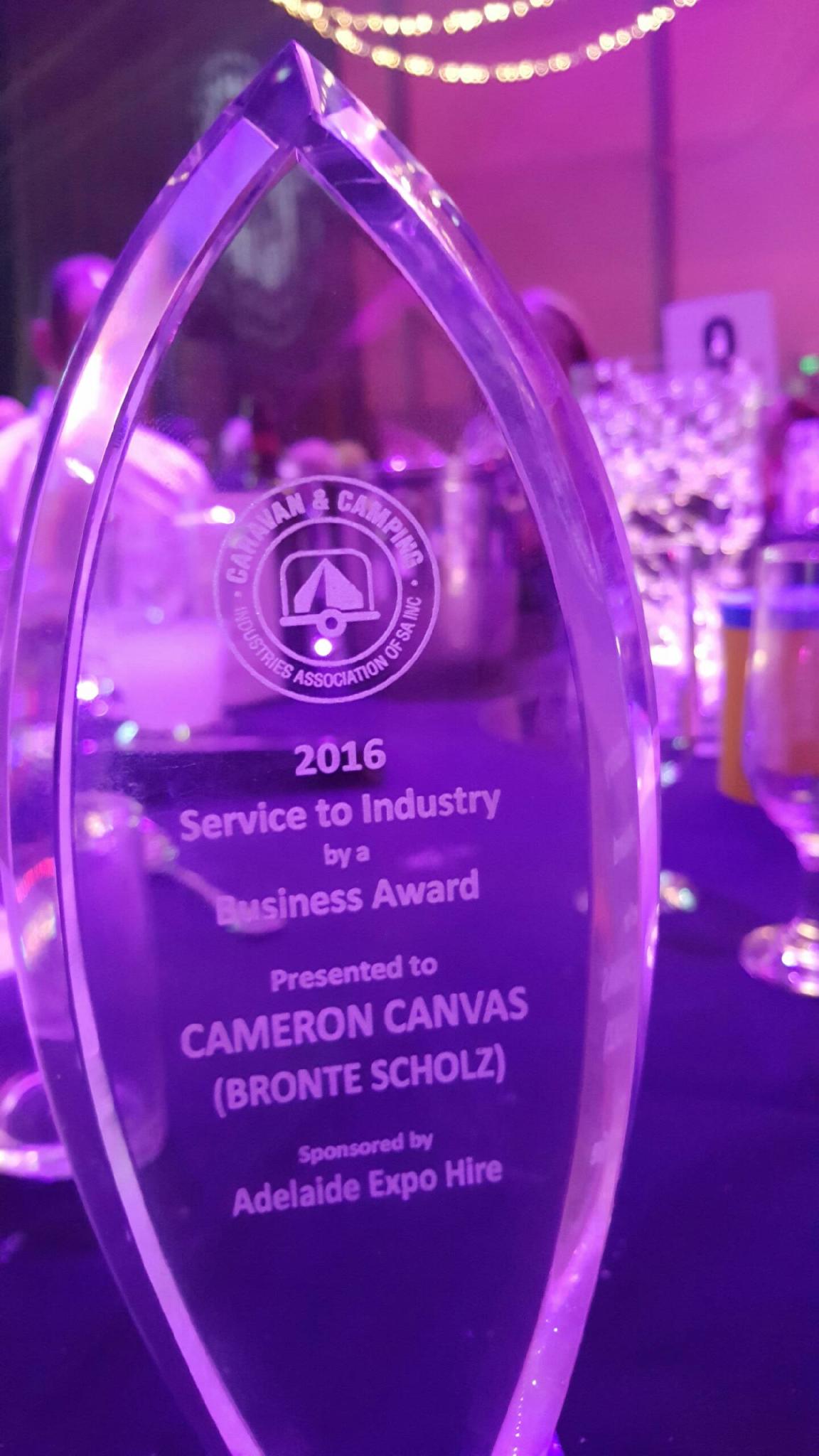 We are proud to announce that Cameron Canvas and Cameron Campers have won the 'Service to Business' Inaugural Award for oustanding achievement and service to the Caravan and Camping Industry. John Scholz accepted the award on behalf of Bronte Scholz (as was away). Our big thanks to the Caravan and Camping Association for recognising our service, innovation and contributions to the industry over the many years.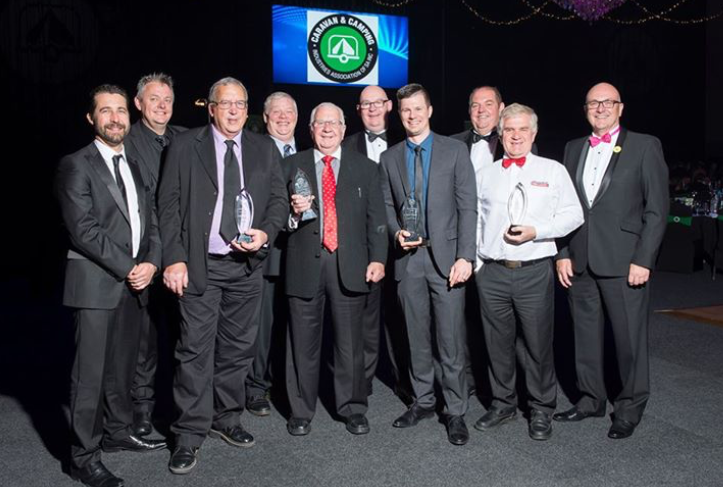 Congratulations to all the Award Winners. It is fantastic to see such great talent in our industry.
Service to the Industry by an Individual: Larry Weepers
Service to the Industry by a Business: Cameron Campers and Cameron Canvas (Pictured) John Scholz,
Young Achiever: Alan Fairhead, Home of 12 Volt Northern
Innovation Award: Redarc Electronics (Pictured) Lex Clark
Pictured with CCIASA CEO David Duncan and President Mike Ford, Chairman of the Judging Panel Grant Piggott and sponsors Peter Attard (AdGrowth), David Smith (Discovery Parks) and Michael Siebert (Adelaide Expo Hire).