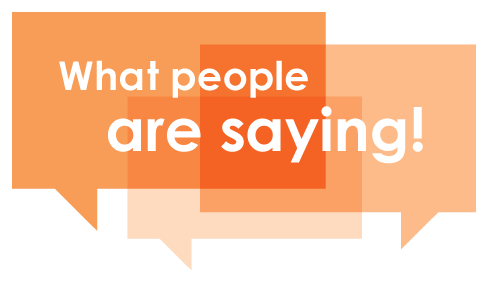 Our Conquest camper has just finished half a big lap and has been admired by many fellow camper for its spaciousness when up and compactness when on the road.
Trevor Salvado
---
We were fortunate to have recently acquired a pre-loved Commando camper trailer from Cameron's . The Easy Tent is the BEE'S KNEES, literally a 5 minute set-up in the dark on a recent trip to Kataraptko Creek where we arrived late at night. Such a difference compared to our old "conventional"  trailer tent .
The canvas and the workmanship are of  such high quality that I have no doubt we will be enjoying this camper for many years to come. Hats off to Tamara and Bronte and their team!!
Darren Mounkley
---
We have a Cameron Camper and love it! On the first night away, there was strong 180km winds with heavy rain over the two days and our Concept tent held up with no pegs! And no leaks! No bent or broken bars! We were absolutely blown away by how amazing the tent is. An excellent product.
Brandon Sawyer
---
Our Conquest is brilliant, living up to expectation it is easy to tow, great to holiday in and the kitchen is incredibly functional. Whether we are making a brief stop or setting up for a week, we adapt our requirements and enjoy the stay.
Our previous camper trailer, also made by Cameron, won us over. We loved hitting the road and grew attached to the simplicity of the older model. Then my husband saw the Conquest at a camping show and sent me a video. I was really taken by the kitchen design. It felt like a betrayal to take the plunge and buy it but eight months in, I am finally over any misgivings.
We have been fortunate to get away quite a bit given 2020 brought so many travel restrictions. We have tested the Conquest in all types of weather and it's great. When we have had to shelter from wind and rain we were well protected. In the heat, the ventilation system works really well. We can set up confidently in full sun.
Bronte and team provide excellent after sales service. Bronte has thought out his design well. We make sure we could each set up and down independently should something happen to the other. The only thing I can't do myself is engage one locking pin – 'C'. A good reason to work on upper body strength. Everything else is manageable.
Rose Zanol
---
The storage on the Cameron Conquest is more than anything we were able to find. The nose cose holds an amazing amount of gear including bikes, chairs, stretcher beds, the baby seat and cot, all the outside awning walls and roof and much much more. The slide on the side we used for all our clothes and the kitchen storage is just ridiculous. The 560L box holds every pantry item you could ever image and the drawers and compartments make cooking and preparing meals easy.
The setup from parking to completely sorted with kids stretcher beds set up in the kids room takes me about 10-15mins. We have 2 x kids and usually when we arrive at camp the kids and wife go off and play and I quickly fold the tent out and set up the kids beds and open out the kitchen. It is really easy and has been well designed. This one has the extra kids room already attached, so once you have folded out the main tent you just push out two internal poles and lock them in and the kids room is done. People in caravan parks generally watch us as it all folds out and are surprised how much room there is and how effective the bat wings are.
White
---
Thanks for your assistance both during the original purchase, servicing and eventual selling of my Conquest.  Your friendly service and assistance since the original purchase until it's final selling has been greatly appreciated.  I'm glad another family will be able to enjoy using such a great camper while exploring our great country.
You should be very proud that you have a world class product and have fantastic friendly staff that provide absolutely excellent service to your customers.
We have just bought a Cameron 40th anniversary model offroad Conquest. We already own a Cameron 2009 slide on. We love your tent design so much.
Having seen them being built from the ground up in S.A myself I can say your campers are absolutely Australian made.
Can't beat quality and good old fashioned service with personality's to match
Well done!! But honestly the quality and design of the product speaks for itself and as for after sales advice and service. I doubt you could get any better.
I have a 2009 Cameron Camper and we chose Cameron as they were 100% Australian made, easy to set up and pack up and required no poles or pegs. Very happy with our choice and still actively using the camper to this day. Been everywhere and the camper has been given a thrashing, no breakages, issues or problems.
Keith Conrick
---
I have had a Cameron Camper Trailer for 23 years and have taken the camper to Cape York 3 times no worries. The camper has never let me down. I have now passed on the Cameron trailer to my son to create his own happy memories.
John English
---
The camper has been wonderful and we still look at caravans and wonder why people opt for them over a camper!
Eric and Meryl Stanthorpe
---
Been living in our Cameron Conquest for the last 2+ months on the road through SA, NT and Qld. Love it.
Robert Swann
---
We would like to thank the team there for their fantastic customer service and friendliness over the years. We have had a 2nd hand and new camper from you and so many adventures and memories created.
Dianne Rodgers
---
I just wanted to thank you soooo much for everything you have done for us and for all the time and effort you have put in to ensure our camper trailer experience is second to none. Your passion for camper trailers is catchy and your enthusiasm and attention to detail is amazing and truly inspiring! We are so fortunate to have stumbled across you at the camping show and thank goodness we trusted our instincts and went with your company.
Hermione and Ron Watts
---
Congratulations on your 40th Year anniversary
We first saw our camper at the caravan and camping show at Rosehill back in Early 2000 together with some friends of our who also liked the camper – after going through the details with the representative at the time – we purchased our campers and were told they would be ready in the following September. We picked them up in Adelaide in the September and went on our first tour up through Broken Hill, Menindee Lakes (when it had water) through Omeo, Walwa Resort, and Jindabyne just to name a few…. we loved our camper and the experiences we had in it… we had many weekends and holidays travelling far and wide throughout the five years we had it.  We sold in 2005 to our cousins, who had many trips in it with their family. At the end of last year we were fortunate enough to buy it back – our now adult children were so excited that it had returned home for us to create more memories.
This camper has travelled extensively throughout Australia from outback NSW and the Victorian High Country, South Coast NSW, through the Simpson Desert, into the Kimberly's, out to the red centre, and into WA just to name a few. We are always inviting interested people in to take a look at the features and quality of our camper.
We have just over the camper with a fine tooth comb in preparation for our next trip to the Flinders Ranges – Strzelecki Track up into Birdsville.  After all these years, nearly 18 of them, there is no evidence of any metal fatigue or even a crack in any of the welds.  This is testament to the quality of the Cameron Camper build. The build of the Cameron and the quality canvas work is second to none – it has never let us down.
Happy Campers Karen & David Bate, NSW
---
Our first long trip in the camper – away for 8 weeks. We encountered a lot of rain and some very strong winds but the camper coped well.  Just had to be a bit careful in the pack up with the winds.  Was interesting the comparisons with the two other campers travelling with us (see photo 11).
Plusses and minuses of course but the bigger floor area, spacious kitchen benches/storage and generous headroom over the bed were clear advantages for given all the rain we are glad we purchased the awning and had the split mermaid, whilst struggling a bit in the heavy winds the mermaid gave us shelter at either end we couldn't have done without. Very easy to tow – I had to keep reminding myself it was on the back.
Simon Wood
---
The Conquest towed great and so quick and easy to setup and pack up. Under 5 minutes to setup the tent side and another minute for the kitchen and first beer done. Can't wait to hit the road to tour Australia.
Robert Swann
---
I have an early model Cameron Canvas camper, now approaching 25 years. It has been around Australia twice and across Australia twice, loaned to relatives and friends for camping trips and towed to improbable 4WD campsites. I love it for its simplicity, durability and ease of handling. Perfect for campsites around  the Victorian high country, where I live. The canvas and floor are still like new, frames and zips still function perfectly and there is no deterioration in the stitching. This is a high quality product which I have no hesitation in endorsing and it's Australian made, as a bonus.
Gavin Sorrell, Alexandra, Victoria
---
I have had a Cameron Camper since 1993 and it has been great. Still using it today.
Alan (Sydney)
---
We got the camper up ( at dusk!) no problem at all. Had a lovely first night at Kuitpo forest reserve, only about 30 mins from you, in the hills.
Thanks for all your help. We'll have fun stocking up on various container boxes at Mildura later today.
We love the camper and can see lots of adventures – in comfort! – ahead.
Mary and Peter
---
We both felt that the wide steps and comparatively low bed were better than most slide ons, and certainly made it easier and softer for getting in and out in the middle of the night. We took the camper off the ute and set it up on its legs over the Easter period, which we would tend to do at any time when we were not travelling camping (different campsite very night). I was pleasantly surprised at its stability and also the ease of reversing back under it when it came time to leave.
All in all we like it, are happy with our purchase, and appreciate those features which make life a little easier than in the past. From my point of view, I go camping to be out in the bush, experience new places and sights and spend time absorbing nature and these things that make life worthwhile.
The Cameron Slide On gives me more time to do those things while knowing that life back at camp is satisfying. We appreciate the time Bronte and Jan took to make this possible.
Terry Joy & Trudye Hector
---
I call it our Swiss army knife of campers as it has everything. We have as much or more stuff than some people towing trailers with the economy and convenience of a single vehicle. I love that it's so quick to set up if you want to stop on the side of the road. The fly cover on the top gives it extra protection from the weather. The cover over the kitchen is great in sun or rain (and we have had lots of both). It's great to be able to get to all the draws and cupboards without opening the top and stop and cook lunch without any trouble, we also take the camper on picnics as we always have everything with us.
T & T Simon
---
Hilary and I were very impressed with our slide on camper, we were able to get to places that would have been inaccessible if we had been towing a trailer or caravan. The ability to be self-sufficient in remote area's was high on our priority list as was a rugged built that would withstand the rigours of outback travel. I really appreciated the quality of the tent work and we both thought the wide steps and large queen-sized bed made for very comfortable sleeping. After a hard day of dust and corrugations the last thing you need is to be assembling poles and bashing in pegs, thanks to your 'Concept/Easy' design, and after a few days Hilary and I were able to set up our camper and relax with a cold beer/wine in less than 10 minutes.
Chris and Hilary Keeley
---
The Cameron Campers Slide-on may look like a sort of cross-between a roof top tent and a utility tray but the manufacturers actually claim that it's easier to set up than a hard floor camper and thanks to having no pegs, poles or guy ropes pack up is quick and easy, especially for those who may be physically limited. Also, the bed is configured so that you're actually sleeping across your vehicle, which means you won't have to climb over anyone if nature calls at 3am, as someone who's copped a few knees and elbows from such efforts in the past, this is a great design feature in my book.
Unsealed 4X4
---
We have had our slide-on camper since 2008. We really liked the back up service, the hot plate was great to use over the fire and the camper tent was easy to get in and out.
Mark and Tracey Wade
---
We really enjoyed our 10 weeks of travelling with the camper. We setup nearly every day and kept on the move so were able to see so much of the outback. It was great being self sufficient.
D & J Thomson
---
Travelled almost half of Australia on dirt with no problems and we love our bush camping. Survived category 2 cyclone with our annexe up, no problems or breakages.
Mike & Lyn
---
We found the draw fridge excellent, the kitchen works great and the canvas work is the best.
P & K Gaskell
---
Thank you all very much for the effort put in and working as a team. Seems like a happy place to work! Thanks Guys.
T Price
---
It is all and more than what we expected. It was great to be treated so professionally and have the time afforded to us by your staff. We really appreciate the fine tuning to suit our car. The whole process was great! We will be definitely be passing on our recommendations.
Felicity & Lance
---
Cameron Campers have a VERY good deal if your going for a single cab they have a box on the back and roof racks with a fold out camper. I preferred it to the carry on camper, it sits lower and looks a lot stronger and more comfortable.
Australia4WD forum
---
People can't believe how much space we have once the camper is set up as it is so compact on the Ute.
W & B Schulz
---
I love my slide-on camper. The best part is the easy access bed and I love the draw fridge. After 5 days camping, the fridge is still running!
D Bowman
---
We totally loved the freedom of having our accommodation on our back.
K Hampton
---
Great customer service. Have enjoyed meeting and dealing with everyone.
P Lucas
---
We took the companion camper on its maiden voyage for 3 nights to Double Island Point. Had a ball!! Camper is an absolute cracker!!! Very comfortable and warm.
T Svancar
---
So easy and quick to set up. So easy to get away.
R Caine
---
Love our tray camper, go anywhere, anytime. Quick and easy to put up and down and meets all our needs.
K Hampton
---
We have returned from our epic journey and the camper worked extremely well. We could have sold the camper 10 x over.
S & B McFarlane
---
We love everything about our camper. The bed is comfortable and especially love the fridge draw, which allows the Waeco to keep the drinks cold. We bought a camp shower and placed that on the rack to soak up the sun while travelling and were able to have a warm shower at the end of the day. We love the fact that we can make a last minute decision, pack the food and we are  off.   
B McHahen & P Brightwell
---
The slide-on camper is great and I am very happy with the service. When I set up my slide-on camper, people are amazed at how much tent area comes out of a small unit so easily.
S Brooks
---
The previous owner had repaired it with bicycle patch type ovals which couldnt cope with outback QLD last summer- we wilted a bit too.
Love your canvas, a couple of times we've been away and thought it was still dark outside when the sun had been up for ages.
Your customers must all have a reputation for being lazy!
Kendra Radford
---
Thank you so much for the lovely new addition to our family – we LOVE it.
Bronte we really appreciate the time you spent with us on Friday, thoroughly working through everything on the camper…. and the written instructions came in handy, preventing any hint of a fight J. We arrived at camp around 4:30pm Friday, at Punyelroo with park managers looking nervously on as they knew it was our first time. Well before we knew it it was up and operational. Mick the park manager was most impressed with our efforts and VERY impressed with the camper, he couldn't wait to have a sneaky peak – he appears to be a big fan of the Cameron camper.
We had a fantastic relaxing weekend, continually being amazed. I must mention that throughout the weekend I kept look at the camper and said to Kelly how good a condition it was in, it actually looks brand new so thankyou for all the time and effort you put into the camper. We have a saying at Yalumba, 'we do the little things brilliantly' and I think this can be said for you and your products… even down to the 'CC' branding on all aspects of the trailer.
Thanks again to both of you , you have been very supportive and patient with us and we are grateful.
Sarah & Kelly
---
The concept tent makes set up for one night a breeze. Especially with the hard frame cover over the kitchen.
David Harmer
---
The camper got a good shake up on the 150k dirt section of the Mereenie loop road. We shook a few nuts loose over the corrugations, but nothing major. The camper towed really well for the whole trip, and fuel economy was better than I expected.
Mark and Kirsty Elson
---
The Conquest really is easy as. Excluding the annex we were set up in 20 mins and just as easy to put down. This IS the way to go and heaps of storage. Well done Bronte and Jan.
Reuben Summerell

---
Lots of shade, comfy bed, great kitchen, lots of room inside and out…… love it. Reuben Summerell is happy that I'm happy to camp more often.
Angela Summerell
---
 Can I say how much we
our new Conquest. Have been marvelling for days at how clever and well thought out the design is.  We cannot wait to hit the road with it next week!!
Tammy Manna
---
We had an imported camper top to fit our trailer and we were not happy with it. We chucked it and replaced it with a Cameron EASY tent top and it fits the trailer perfectly, hell it is good! It's like it's made for it from new. We have found the tent so easy to flip out and people have come up just to look at it. One camper said he saw us rock up and then the next thing there was a house set up! The bed orientation is great, steps to stand on is great and you don't hit your head on the roof and love the bed awning, it is always used. Everything works well the way it's meant to. Workmanship is outstanding.
Roderick Filsell
---
We have had 2 Cameron Campers over the last 15 years or so. The original is still in great condition and being used by a friend. Our upgraded Concept is fantastic and travelled many miles off road without an issue. Bronte, Janeece and the gang at Camerons have always been very helpful and friendly. I would not hesitate in buying another if we want a further upgrade in the future. Highly recommended.
Kerry Wright
---
Outstanding build quality, great service and everything explained. We have had a cameron camper for over 2 years and cannot fault it.
Mark Santospirto
---
Been to the Kimberley for 7 weeks and absolutely love our camper and think it is brilliant. So easy to set up and love the framed dust cover over the kitchen (we put led lights underneath the cover for lighting). Our Concept went through a "mini tornado" in WA. Everything in the kitchen was thrown about the campsite, but the tent/trailer was a solid as a rock. Others at the campground weren't so lucky. Very impressed!
Sarah Petschel

---
We love our Cameron Camper and have had ours for over 12 years. We find it much easier to set up and pack up than a hard floor camper and the Cameron has never let us down.
John Loeche
---
We love the kitchen and how we can set up the camper easily within 10 minutes.  Travelled through the Simpson Desert and our camper was dust proof, had 4" of rain within an hour yet our camper stayed dry. Our camper is the envy of all the others.
Jan and Duncan Thomson
---
.Brilliant camper trailers we love ours. Have dragged ours off-road through the outback few times, just home from another big trip never disappoints highly recommended.
Pina Cliff
---
.The only camper left standing in gale force winds at the Renmark Caravan Park was a Cameron, some say they don't need pegs but we would like to see them in those winds!
Craig Bell
---
.No regrets. Great quality products.. well sorted. Money well spent.
David Harmer
---
.It was fantastic meeting you today and having you show us how wonderful your new campers are. We were very impressed, after seeing yours, none of the others we looked at compared at all!!
Gaylene Clark
---
.Was nice to see you all. We had to come and check out the new Conquest looks great!
Cheryl Koler
---
.G'day, Just wanted to say that our Cameron Camper is awesome. We did a quick trip up and down the east coast from Melbourne to Fraser Island and back, just over 4000kms in the 9 days without any dramas what so ever. Love the quick set up, the road side stops, the off road ability and the look behind the Prado. Thanks for making such a great product.
David and Elke Lethlean
---
We had a classic for 10 years and late last year bought a Concept, we have been to WA and Queensland with it. The best thing is it so easy to put and collapse. We are in our early seventies and can handle the Concept with ease. It allows us to go along four wheel drive tracks with confidence. A great buy thanks to Cameron's.
Peter Roodhouse
---
We had a huge downpour of rain for hours in 45 degree heat. The camper trailer next door (not a Cameron Camper) leaked really badly while ours stayed nice and dry inside. We think our Cameron Camper is fantastic, has heaps of storage, no need to lift boxes in and out and our Baby-Q webber fits inside the trailer easily. Everything in the camper works perfectly and the layout is great.
Mark Sprito
---
I just wanted to tell you how much we have enjoyed using our Cameron Camper. We have been so some amazing places and had some great holidays. The camper has always been reliable, it has never leaked or blown down, its very sturdy and secure. The camper has been so comfortable, easy to erect and take down. We particularly loved the space and being able to put out the table inside on cold and wet days. We have appreciated the ventilation and fresh air, the camper has never been hot and stuffy. The ability to cook outside is great and to be sociable. We hope you enjoy the camper as much as we have.
Angela
---
Just to let you know we bought a 2nd hand camper and had our first big trip to Arkaroola and the Flinders.
One day whilst out 4wding our campsite experienced a significant wind event (according to some – a mini cyclone). When we got back, all tents were gone, a number of caravans had left and only one other camper trailer was left standing (although completely ruined with bent steel poles and torn materials). Our camper was still upright, although filled with dirt (we did not shut the flaps) and all gear tossed around the camp site. We are still missing some equipment which flew away into the never-never. We had only minor damage to the camper – which did not impact on the rest of our trip. It is only in extreme events like we had, can you really appreciate the quality and construction of the CC.
Thank you for building such a quality product.
I was a bit sceptical at first about how easy it would be set up/pack up an Cameron but after a few times to my surprise its a lot less effort over our old one (10 years). Even the awning is very easy to set up/pack up.
Andrew and Linden
---
We have had our Cameron Camper for 28 years. A beautiful camper and we have been all over Australia with it. I have found the thick canvas used is a great insulator. We use the camper trailer a lot and the only thing that needs replacing is where it goes over the wheel arch. Our next trip is to Queensland to see the children play sport.
Peter Harvey
---
I must start off by saying what a great product you put out. My wife & I purchased our camper trailer exactly 3 years ago from a family friend (Ian Cameron) down in Mittagong NSW. We had intended to get straight into using the trailer however with our kids 4,2, & 6 months old we didn't get out as often as would have liked. After getting through a family setback we are now getting out & about a lot more often & find the camper trailer to be very roomy for our 3 kids & we have enjoyed some great family trips away in recent times.
Glenn McDonald
---
.Just hired a Cameron Camper for 2 weeks – had an awesome trip up the Oodnadatta Track! Five stars for the camper, it travelled great & was easy to put up (this was our first time to ever use one).
Mel White
---
I was a bit sceptical at first about how easy it would be set up/pack up an Cameron but after a few times to my surprise its a lot less effort over our old one (10 years). Even the awning is very easy to set up/pack up.
Stephen and Gloria Ellis
---
Bought a Cameron camper trailer (I think some people call them tent trailers now) about 15 years ago. Never been disappointed. From memory a Sth Aust company. At the time, I did a heap of research and this one came top of my list.
SurfanFish comment on myswag
---
We spent 3 days camping along the Gibb River Road with our Cameron camper in gale force winds. We did three tyres in 4 days and the wind was so bad that our vehicle rear window came out! Regardless of the strong wind, we were able to put the camper up and down easily and the camper handled the wind really well. We also had no problems with the dust or trailer. I would go away in windy conditions again, no problems at all. Well we travelled for 5 weeks in July and August and covered over 8,000 kms. Mostly dirt roads and 4WD tracks.
We did the Savannah Way east of Katherine and Cape York. The roads at times were very corrugated and rough. In all we had 9 4WDs, 6 motor bikes and 6 trailers.
3 of the trailers had serious problems with suspension, cracked A-frames, etc.
My camper trailer did it with ease. Only a couple of minor problems which I will tell you about.
1. The stove fell to bits. I put it back together and made sure all the fastenings were tight. (This sort of problems is to be expected on the corrugated roads we travelled on )
2. One of the drop down stands at the rear of the trailer ended up falling down on the corrugations and getting bent. (obviously our fault in not tightening it properly after use)
For us to have only those two minor problems we could not be happier. You make an excellent product.
For you info also everywhere we went other travellers were looking at our camper trailer and were impressed with your product also. Thank you.
Allan Heller
---
.Looks great – those Cameron's certainly have a good reputation!
comment on myswag
---
.I like the extra room idea for the kids. I love the lack of guy ropes and the simplicity of the whole set up.
comment on myswag
---
.We have been on two trips since we saw you in Melbourne at the show and are enjoying our trip very much. The camper is great.
Bruce Parkinson.
---
Just returned from the bush with the amazing home on wheels (Cameron Concept Camper) could of spent forever living out of it, comfortable and dust proof!!! Well thought out design that really works. Thank you Cameron 🙂
Jill and Tony Elbourne
---
Last year we travelled with our camper north as far as Harvey Bay including a week on Fraser Island. We frequently go away for weekends from Ararat, Bendigo, Ballarat, Beachport, Apollo Bay to name a few. We love our camper as much today as when we picked it up nearly three years ago.
Richard, Jodie & Blake
---
My wife convinced me that she would like a camping trailer so after many months of searching and researching we both agreed without hesitation that Cameron campers was by far the best. After 9 years we still own it and love to get away in it. The trailer has never let us down and the canvas is by far still like new. We do go off road and it is easy and well balanced to tow. Thanks so much Cameron campers.
Danny Lendvay
---
.Just on our way to Halls Gap with the camper trailer. Wanted to say thanks to you and your team for your efforts.
Many thanks. B Shanahan
---
I've got a cameron camper ALL aussie made and from SA (important to me), Its a soft floor but the dust cover is a instant annex over the kitchen. all up my wife and I can set up under 5 mins with cover over kitchen and 12 mins more for the full anexe. We decided on this one because of the speed and ease of use and very important to us my wife or one of my kids can pack it up by them selves if something happened to me in the middle of nowhere.
Connock
---
 +1 for Cameron Canvas – concept tent model.
I have one and it is dead easy. Has a strap that connects all the frames together. Just fold out the ladder, step up to get a little height, grab the strap and pull. Whalah! it all just folds out. Packing up is just as easy.
I have the soft cover to the trailer and is no hassle.
Great product. They have patents on the design, its that good.
No connection with the company, just a happy camper.
Post on MySwag
---
Got my Cameron home today! What a great looking unit. Looking fwd to getting out and enjoying it with the family.
Smartyingreen
---
Wow how easy is the Cameron Concept Camper to set up.
Richee
---
+1 for the Cameron Concept Camper. https://cameroncampers.com.au/video-3-242/ My kids help me set it up now. Our bed is king size, so easily sleeps 4.
Post on MySwag
---
.The easiest setup I have seen is Cameron Canvas from S.A …. Very easy setup for one person with their concept tent.. My wife is very short and she did it in the show room on her own also..
Woody
---
We have owned four camper trailers in the past and they all failed us. These were both hard and soft floor campers and the stainless steel kitchens literally fell apart and we weren't even on rough road! We chose a Cameron Camper because of it's design, layout, the fact it is easy to use and the staff was easy to talk to and deal with.
J & T Wastell
---
.Love the ease of set up, the bed is fantastic as its roomy and can get in and out easily. The annexe is also great and the kitchen works really well.
Peter Haines
---
We often look around at the camping shows and we still say that Cameron Campers have the best. We love the kitchen and layout and we also love the bed, no climbing over one another. The lock-in drawer makes life easy.
Colin Hampton
---
Just thought I would let you know how happy we are with our camper. Just got back from 3 weeks away around Darwin & Litchfield and putting it up and packing it up every day was a breeze.
Jo Birt & family
---
Both vehicle and camper performed beautifully. Given the manageable size and weight of Cam (our camper trailer) we were able to get into some great camp spots that others couldn't. We found the ease of setting up is great, the camper is very good in hot weather as there is great ventilation with all the windows, camper easy to manoeuvre and lighter to tow, the bed is very comfortable, kitchen has lots of beach space which Wendy loves, canvas work is first class and the kids love it.
Paul and Wendy Shea
---
Thank you for your prompt and efficient service. It is much appreciated. It's always exciting but daunting preparing for a holiday so to be able to do it with so little hassle has been an absolute bonus.
Kylie
---
We have been on about 4 trips now with out camper and we love it!! The Camper has and will give my family many happy memories for many years to come, getting into camping with a Cameron Camper is something I would recommend to anyone I know and meet.
If any one is in the market to buy a Camper trailer, give the guys and girls a call from Cameron Campers and I guarantee you wont be disappointed. Also don't be scared in Buying from Adelaide.
Ted Martin
---
Just thought I would let you know we got many looks on the way, definitely turned heads. 1st person approached us about the tropical roof, asking if it was removable and what a great idea. 2nd person spoke to Michael in regards to the boat rack, also another great idea. 3rd person spoke to Michael about the stone reflector and we had 2 people walking around it while we were having a coffee.
Also I noticed when we were coming home there were a couple of guys at the Balhannah pub looking at it impressively.
Great weekend away. Thanks Guys
Fay & Michael
---
While on a recent camping trip with my family, I found myself reflecting on how fortunate we are to have purchased a Cameron Camper Trailer.
While our "Heavy Duty, Off-Road, Next Gen" trailer with the "Concept Top" is clearly very well made, it's the little things that actually impress me the most. Design innovations such as the East-West bed, the room extension, the side door on the toolbox all the way down to the little tabs sewn in to the canvas to hang a light from. Not only are the people at Cameron Canvas good at cleverly designing a good product that works well, they also continually strive to improve their products. Neighbouring campers have often commented on how impressive our camper trailer is and I find myself heartily recommending the Cameron Canvas company to them.
Gavin Hammond
---
 We bought a 2nd hand Cameron camper 4 months ago. We are very impressed with the quality of both the trailer and canvas.
critchcote – post on myswag
---
.You won't be disappointed with the Cameron, it will serve you well for many years to come.
Post on MySwag
---
I have been into camper trailers for  some time now and the work Cameron do is first class. I had a mate who custom built his trailer and had Cameron do the canvas work. I also have friends in Kimba who bought one of there campers and it really shows that they know what they are doing.
jthgodfrey – post on myswag
---
I travelled Australia in a Cameron Camper last year we did the Kimberly's, Kakadu, The Cape and lots of other parks tracks etc. We went through tight twisty tracks, sand, rock, dirt etc and never had any problems.
Clint
---
.Stood up in gale force winds at Lake St Claire. We camped in snow without any problems. Other couples watched and said "Gee, that's easy!". It is a very well-made product.
Geoff Fergusson
---
Just wanted to thank you all again for making the process of organising our new camper trailer so easy. We are very happy with the set up.
Simon and Debbie Rich
---
We're in Melb but own a Cameron Concept Camper from SA. Once you've owned a few campers, you realise what you need, and this suits our family perfectly. Can't beat the quality and setup time. So easy a 7 year old can do it. Check it out. We find the setup is very quick for a weekend away, and the full setup is around 45 minutes when we plonk ourselves for a week plus.
Lloyd Hill
---
I love the cameron canvas concept (read fully in lust with it). Hey if an 8 year old girl can do a basic set up in that time there would be hope for me.
Post on MySwag
---
We just spent 8 weeks away on a trip to the Kimberleys and back, absolutely no hassles! The unit towed very easily. We had a large group and it was great that no one was waiting for us to pack up before moving on, it was very quick to set up and pack up! We found the steps were great for older people with bad knees and our bed was very comfortable. Also, the shelf was handy to get things out of the way and make more room inside the tent. While away we got caught in rainy weather and had others in the group sheltering like chickens under our dust cover. Very happy with our Concept Camper, no criticisms.
John and Judy Gotch
---
The Concept camper was our home for 10 months while travelling around Australia. we loved the overall design of the camper – the kitchen, the bed, the steps were easy to use and set up and great for comfort. It took no time at all to set up which was great.
Adrian and Karen Argent
---
.After years of travelling in the bush, I have finally found something that is tough, reliable and comfortable.
Tony Lynch
---
.I have just completed dragging one of your magnificent off road HD camper across the Anne Beadell Highway!! What a great trip. The camper performed absolutely to a treat, no problems at all.
Peter Hastings
---
.Love our robust camper – will go anywhere. Strong as an ox – no problems despite rough use.
Dale and Bev
---
Michael and I would like to thank you for your time and help in showing us around your fantastic camper. You guys have developed a user friendly, great quality, family orientated camper that would suit our needs. That's why we made the decision to purchase your show model…… Yippee, we are so excited!!!! The friendly service of yourself, Bronte and Seona means a lot to us and makes us feel comfortable in the decision we have made knowing you are there to help.
Michael, Charmaine, Kaleb and Haylee Moulton
---
.We still use our Cameron Camper after 15 years! Still looks good! Would love to buy another one.
Richard and Nikki Birrell
---
What a pleasure to see this perfect camper trailer. Myself as a women to pack and unpack this new vision of camper trailer is the best I have seen on this show. Now I am very confident to do camping myself with no more pegs to go into the ground.I will sell the older one which is too hard for one person.
Barbara Prespe
---
Amazing! So quick to put up and down. 1st time in a gale.
Raelene and Dean Cutten
---
Brought our off road trailer in May 2007. First trip was over 18,000 kms, 3 months Fraser Island, Cape York, Gulf, Kakadu, back through the centre, trailer performance was excellent, not one breakage.
Adam Stapleton
---
.New Concept trailer is fantastic, quick set up and everything is where it should be.
Steve and Nicole Ramke
---
.Concept Trailer really great – 8 weeks on the road and loving it – Cape York no effort.
Bruce and Jan Forman
---
We have been away, our first trip, we spent 4 nights on the side of a mountain on private property at Mytleford with the 4wd club. It rained non stop for 4 days and fairly cold outside. Then up to Echuca/Moama before heading over to our block at Jeparit (near Dimboola) before heading home.  The weather at Jeparit was magnificent, even slept with the moon roof open, what more could we ask for. We are loving our camper and looking forward to the next time.
Richard, Jodie & Blake
---
New Concept Trailer is great. So easy to put up. Many more happy trips to come.
Richard Taylor and Caroline Griffiths
---
.Wherever we were the camper stayed clean inside, no dust or mud got in at all.
Kylie and David
---
After several years use of a soft floor camper, we looked for a hard floor camper to speed set up and pack up time. Came across the Cameron Camper with the unique system of framing in a soft floor called the "Concept Camper" and realised it answered all our questions. It is very quick up and down with all the room of a soft floor camper.
Paul Martin
---
We are stoked with your product!. The camper is well finished with plenty of paint on it to resist any corrosion and wear and tear over the coming years of use, everything is good and comfy!..it tows beautifully as well. Tell your staff and tradeys etc that they do a great job!We will certainly recommend you and Cameron Canvas to friends and people we meet on our camping trips in the future!
Dene, Helen and Jordan
---
The unit had a lot of interest by passers by and others camped nearby as to the layout and ease of setting up, we have always watched others setting up tents, trailers and pop-tops etc over the years so its our turn to be watched!.. We're not that smooth with it yet but that's just a matter of a little more practice!. I think it's a "National pastime" to sit and check out technique, skill, equipment and whether or not there is any rising stress levels among the participants setting up a campsite!.. No stress with the Cameron!
.We love the Quality and ruggedness of the trailer and the canvas and as our home for 6 months. Came to love all the little things that make travelling and camping such a delight.
Kerry and Wendy
---
Thanks for your call & email ; you scored 10/10 for your instructions as we reached Horsham in the gathering gloom & managed to erect the camper without difficulty with only a single street light in the camping area to assist us. Everything else has passed all our expectations & we are delighted with how the whole camper/trailer works. Towing was easy with little wind resistance or drag/braking problems to worry about.
Peter & Suzanne Lucas
---
Many thanks for your attention & help over the last few months. The next day we registered the camper(again no problems)& set off for Halls Gap in the Grampians; here we had the luxury of setting up in daylight. That night (about 2am) we were hit with wind gusts which sounded & felt like a tsunami coming up the valley & the camper held up even without pegs(amazing).
.
Finally had our first experience with the camper on the weekend and had a great time.
Jack
---
The camper was great with many 'ticks'. Nice to know our choice lived up to expectations and I'm sure you feel the same way. We found our camper easy to tow. The camper was set up and ready to sleep in less than 10 mins after arriving. Not bad for our first solo attempt. It was lovely laying in bed looking through the moon roof at the stars, then lightning then rain as well as thunder and shocking wind. Good to see the canvas and camper survived the strong winds, now we can withstand any weather condition mother nature can throw at us.  Packing up was almost as quick as setting up.
Richard, Jodie and Blake, Victoria
---
.The best mattress we have ever slept on. Enjoyed our trailer immensely.
Sue Cocks
---
Without a doubt, we have never seen a better camper trailer or had 'trailer envy'. Yours is a superior quality, and we always receive requests for manufacturer. We have never regretted purchasing Cameron Canvas. We didn't merely like our camper. We love, love, love IT!!!
Paul Bishop
---
We had no trouble putting up the camper for the first time. The trailer towed like a dream – you did not even know it was there. We had no difficulty driving through Sydney traffic. On our way home from Adelaide, we didn't put the annexe up but used the trailer cover over the kitchen area. we had a least three people comment on it. One lady who had travelled extensively throughout Australia said she had not seen one and what a fantastic idea it was. We had no trouble putting up the awning and annexe and was surprised at how much room we had. All in all, we are over the moon. Having researched many different makes of camper trailers, we know we made the right decision. We can't wait to get off road.
Sue and Jim
---
We have travelled to various locations in QLD including Fraser Island, all over NSW, central Australia, Flinders Ranges, Innaminka and Camerons Corner. We covered some of the most roughest and remote roads in Australia without any hassles. There were plenty of evidence along the way that others with lesser quality trailers were not so lucky. Just thought you'd like to know we really appreciate the quality and can confirm that you don't need fancy suspension systems. Even at 100ks on corrugated road you'd hardly know you had the trailer behind you.
Terry Hunt
---
The presentation of the tent and all the detail  was immaculate. Cameron Canvas shows great pride and respect in its product and you can feel it when unpacking the tent. The canvas work is very well made and of such high quality that we know we will be using this tent for many, many years to come.
Peter and Sarah Blewden
---
.We would like to congratulate you for producing a excellent product. The quality and finish of your campers are superior to any other camper we looked at.
Kevin and Sheryl Davis
---
After looking at all the campers at the show, we came across Cameron Campers and were immediately impressed with their displayed camper. We have four children and the design and size of their camper was very appealing. The fact that we could configure the camper to our needs was the main factor in choosing Cameron Campers. We highly recommend Cameron Camper trailers to anyone.
Kevin and Tania Marr
---
.18 years of camping (still in good condition). Super Cameron, Very good.
Brian Bolton
---
We have just spent 2 very wet and wild nights in Coffs Harbour. Double (tent) pegging in the middle of the night is lots of fun. Fortunately we are in the Council's Holiday Park which has excellent drainage so we weren't flooded out.
Wisnewski family
---
Our camper has held up very well, with only a minor amount of water on the floor, and a few tiny drips from the seams (remembering of course that it is brand new and hasn't been seasoned). When you factor in sloshing around in 50mm of water to get to the camper it puts it all in perspective. Others here have been much less fortunate, both with camping location and equipment – it would appear we chose well.
The camper trailer performed excellently, it towed effortlessly and I had no trouble with the suspension. Putting the tent top up and taking it down became no trouble at all. By and large the canvas was quite waterproof. The bed is very comfortable, we were offered a bedroom when visiting friends but preferred to use our own.
Steve and Tina Playford
---
.I live in Swan Reach, Victoria (4 hours East of Melbourne). I saw your camper trailers on a TV program a few weeks ago.They look great and your web site is very helpful and appertising!
Jon (Lancaster)
---
.Have looked for 4 years and have always come back to a Cameron.
K and B Guthrie