Inspired by an adventure to Cape York towing a camper trailer, I realised that there had to be a better way to go camping. Traveling over long distances (over 8,000kms) highlighted the need to reduce issues of wind drag and fuel consumption. Being on the road for long periods of time required the necessity of having more storage space, of a bigger kitchen with a large accessible fridge and the desire for more comfort away from home. Because we were on the move every day, I wanted a camper that was even quicker to set up and pack up (if that was possible!), after going through endless muddy creek crossings, I wanted a camper that was easier to clean with external accessories (i.e. gas bottles) not exposed to the elements.
The escape to Cape York put forth ideas which I desired to be made into reality. I wanted a new camper that would be aerodynamic and lighter to tow without compromising on strength. To be luxurious with all the comforts from home. To have huge storage spaces with a concealed and stylish body to be proud off. To have a bigger kitchen that would make cooking a wonderful experience. A fridge capable of storing much more than a few meals and more importantly, to keep plenty of drinks nice and cold! I imagined designing the perfect camper that would make travelling a pleasure and camping a delight.
The team comprised years of experience with a vast array of skills. We spent more than four years investigating the latest technologies and discovered the benefits of high quality marine grade aluminium and rivet & adhesive constuction.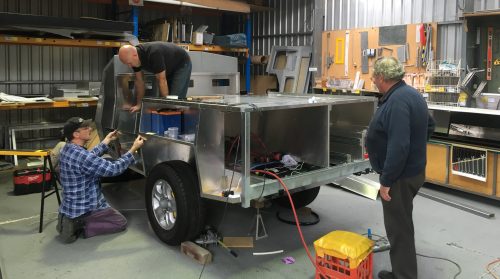 Prototypes were tried and tested and, if did not meet our high quality standards, was rejected. We wanted a streamlined profile but the angular panels were a nightmare. We persisted again and again until we got it perfect. We would not compromise on quality, standards had to be adhered to and deadlines made flexible to ensure we got it right.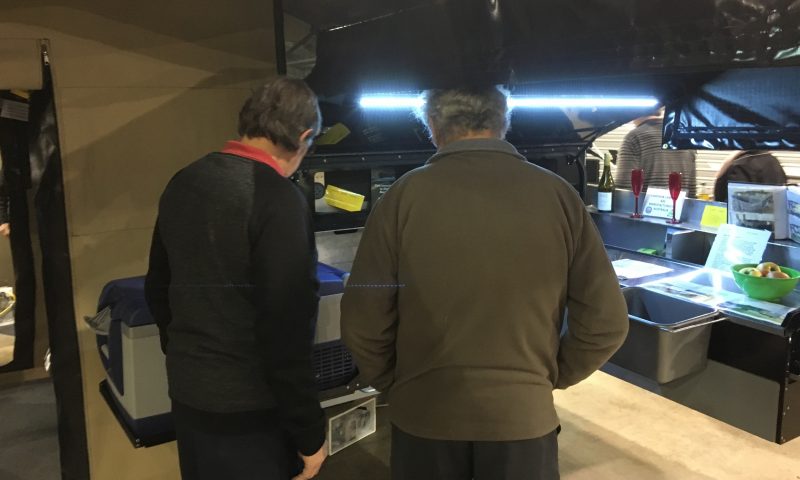 The new baby was named the CONQUEST, because we have overcome many obstacles to craft a sensational product and has the proven capability to conquer all types of terrain the way it was designed to be.
Over the years, customers and friends from all over Australia have inspired us their feedback, contributions and for supporting us on this arduous journey. A big thank you to you all (you know who you are).
I am excited to accomplish my ambition of producing the best camper. It is everything I wanted and more.
After 38 years, we finally made it.
Bronte Scholz
Director, Cameron Campers & Canvas