Description
Discover more >              Bronte's Blog >          Buy >             Testimonial >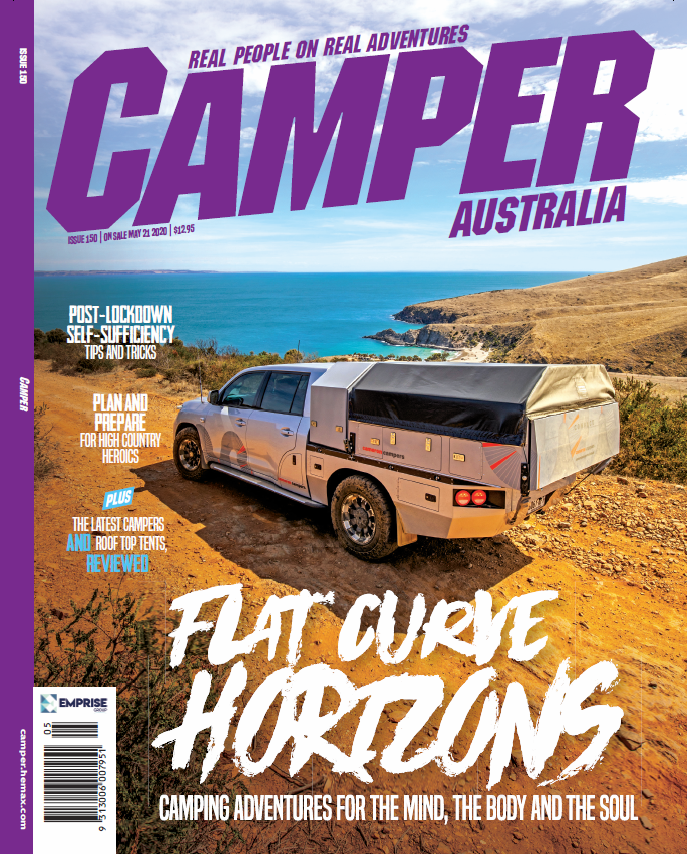 You've always had an adventurous spirit and regular escapes to either the coast, the outback, or anywhere in between, is a matter of priority: you don't care where.
If it's the coast, you find an isolated little spot; perhaps on a cliff overlooking a pristine beach. You set up camp and take in the crisp sea air, the roar of the surf, and salty spray from the waves crashing below. Surfing, fishing, kayaking, kiting or long walks exploring beaches, dunes and rocky outcrops occupies your day, while a symphony of birds and insects accompanied by a chorus of crashing waves is your soundtrack at night. The serenity is complete with a camp oven meal under a blanket of stars followed by long chats with good friends.
Or maybe going bush is more your thing. Perhaps you yearn for long dusty roads, desert dunes, rugged mountains, gibber plains, and scrubby bushland?
Picture yourself camped where few have been. Where the landscape is as old as time itself, where history is not measured in years, but in millennia, and where Dreamtime stories have been passed down through countless generations of Aboriginal people.
Exploring is mandatory and every discovery, no matter how small, is etched forever in your memory. You wander, observe, listen, and smell as you climb hills, explore caves, traverse streams and take in views millions of years in the making.
This is life on the road with your Cameron Companion Compact Slide On Camper. The freedom of going where your heart leads you and discovering Australia's incredible beauty, but with the flexibility of setting your own agenda.
Weekends or weeks on end, wherever you go, your camp goes with you, giving you the luxury of setting up camp wherever you want.
Deceptively roomy, luxuriously comfortable, secure and durable, the Companion Compact Slide On Camper offers the convenience of travelling when and where you want, but without the need to tow.
With the same exquisite attention to details as the rest of the Cameron Camper family, the Companion Slide On is handcrafted in every aspect. And just because you're camping, doesn't mean you have to compromise on quality and luxury. The Companion Compact Slide On is loaded with innovative features to make even the most remote campsite seem like a stay at a luxury hotel.
Easy to set up, easy to pack up, the Companion Compact Slide On Camper is perfect for those with a craving for adventure and a penchant for exploring and enjoying the very best of what our country has to offer.
Click on the links below to discover more.
Discover more >              Bronte's Blog >          Buy >             Testimonial >