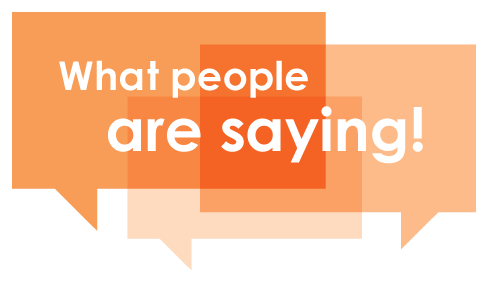 We got the camper up ( at dusk!) no problem at all. Had a lovely first night at Kuitpo forest reserve, only about 30 mins from you, in the hills.
Thanks for all your help. We'll have fun stocking up on various container boxes at Mildura later today.
We love the camper and can see lots of adventures – in comfort! – ahead.
Mary and Peter
All in all we like it, are happy with our purchase, and appreciate those features which make life a little easier than in the past. From my point of view, I go camping to be out in the bush, experience new places and sights and spend time absorbing nature and these things that make life worthwhile.
The Cameron Slide On gives me more time to do those things while knowing that life back at camp is satisfying. We appreciate the time Bronte and Jan took to make this possible.
Terry Joy & Trudye Hector
.I call it our Swiss army knife of campers as it has everything. We have as much or more stuff than some people towing trailers with the economy and convenience of a single vehicle. I love that it's so quick to set up if you want to stop on the side of the road. The fly cover on the top gives it extra protection from the weather. The cover over the kitchen is great in sun or rain (and we have had lots of both). It's great to be able to get to all the draws and cupboards without opening the top and stop and cook lunch without any trouble, we also take the camper on picnics as we always have everything with us.
T & T Simon
Hilary and I were very impressed with our slide on camper, we were able to get to places that would have been inaccessible if we had been towing a trailer or caravan. The ability to be self-sufficient in remote area's was high on our priority list as was a rugged built that would withstand the rigours of outback travel. I really appreciated the quality of the tent work and we both thought the wide steps and large queen-sized bed made for very comfortable sleeping. After a hard day of dust and corrugations the last thing you need is to be assembling poles and bashing in pegs, thanks to your 'Concept/Easy' design, and after a few days Hilary and I were able to set up our camper and relax with a cold beer/wine in less than 10 minutes.
Chris and Hilary Keeley
The Cameron Campers Slide-on may look like a sort of cross-between a roof top tent and a utility tray but the manufacturers actually claim that it's easier to set up than a hard floor camper and thanks to having no pegs, poles or guy ropes pack up is quick and easy, especially for those who may be physically limited. Also, the bed is configured so that you're actually sleeping across your vehicle, which means you won't have to climb over anyone if nature calls at 3am, as someone who's copped a few knees and elbows from such efforts in the past, this is a great design feature in my book.
Unsealed 4X4
We have had our slide-on camper since 2008. We really liked the back up service, the hot plate was great to use over the fire and the camper tent was easy to get in and out.
Mark and Tracey Wade
We really enjoyed our 10 weeks of travelling with the camper. We setup nearly every day and kept on the move so were able to see so much of the outback. It was great being self sufficient.
D & J Thomson
Travelled almost half of Australia on dirt with no problems and we love our bush camping. Survived category 2 cyclone with our annexe up, no problems or breakages.
Mike & Lyn
.We found the draw fridge excellent, the kitchen works great and the canvas work is the best.
P & K Gaskell
Thank you all very much for the effort put in and working as a team. Seems like a happy place to work! Thanks Guys.
T Price
It is all and more than what we expected. It was great to be treated so professionally and have the time afforded to us by your staff. We really appreciate the fine tuning to suit our car. The whole process was great! We will be definitely be passing on our recommendations.
Felicity & Lance
Cameron Campers have a VERY good deal if your going for a single cab they have a box on the back and roof racks with a fold out camper. I preferred it to the carry on camper, it sits lower and looks a lot stronger and more comfortable.
Australia4WD forum
People can't believe how much space we have once the camper is set up as it is so compact on the Ute.
W & B Schulz
I love my slide-on camper. The best part is the easy access bed and I love the draw fridge. After 5 days camping, the fridge is still running!
D Bowman
We totally loved the freedom of having our accommodation on our back.
K Hampton
Great customer service. Have enjoyed meeting and dealing with everyone.
P Lucas
We took the companion camper on its maiden voyage for 3 nights to Double Island Point. Had a ball!! Camper is an absolute cracker!!! Very comfortable and warm.
T Svancar
So easy and quick to set up. So easy to get away.
R Caine
Love our tray camper, go anywhere, anytime. Quick and easy to put up and down and meets all our needs.
K Hampton
We have returned from our epic journey and the camper worked extremely well. We could have sold the camper 10 x over.
S & B McFarlane
We love everything about our camper. The bed is comfortable and especially love the fridge draw, which allows the Waeco to keep the drinks cold. We bought a camp shower and placed that on the rack to soak up the sun while travelling and were able to have a warm shower at the end of the day. We love the fact that we can make a last minute decision, pack the food and we are  off.   
B McHahen & P Brightwell
.
The slide-on camper is great and I am very happy with the service. When I set up my slide-on camper, people are amazed at how much tent area comes out of a small unit so easily.
S Brooks
.