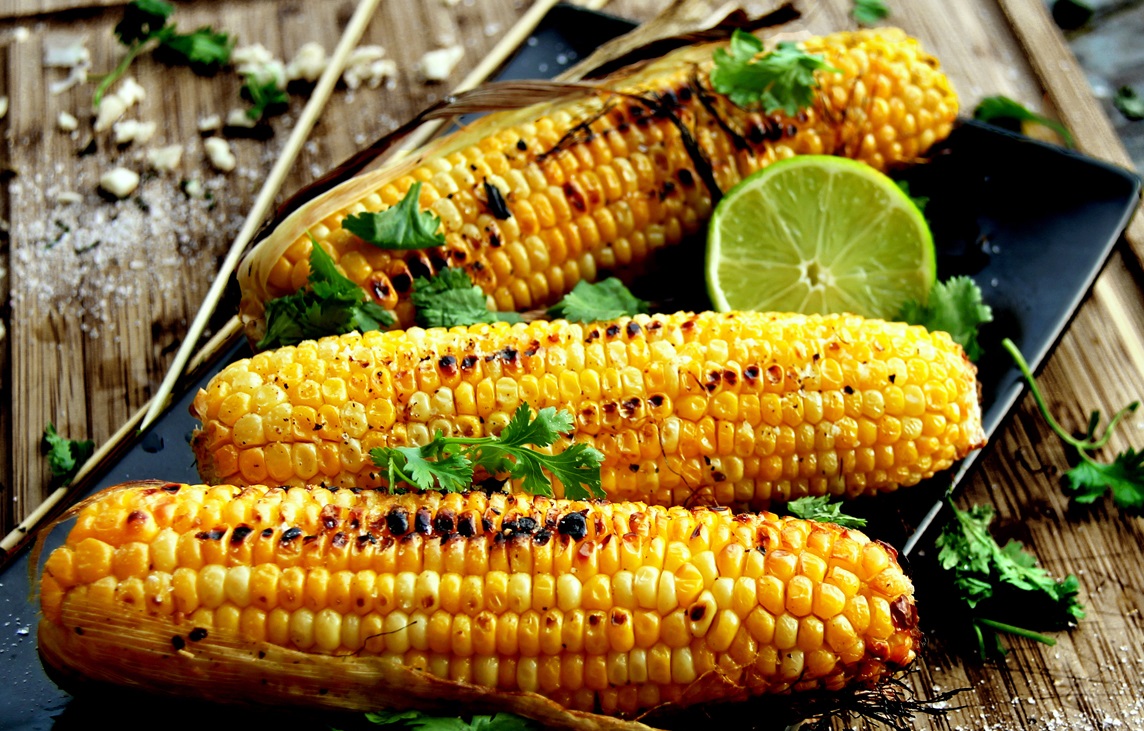 I absolutely love this recipe, perfect when hot or cold and cooked in a Webber-q or similar. It can also be cooked over the camp fire if you wish.
Ingredients
Corn Cobs husked
Butter
Oil
Fetta cheese – diced
Fresh chilli – chopped (optional)
Fresh parsley
Lime
Method
Put corn cobs husked onto a tray and drizzle with oil.
Fire up the webber-q or similar and heat up for 10 mins.
Turn down temperature to moderate (1/2 way on dial)
BBQ corn cobs for 10 mins then rotate cobs and cook for another 10 minutes.
Put cobs onto a plate and top with butter, fetta, chilli and parsley.
Drizzle with a squeeze of lime.
Serve immediately.