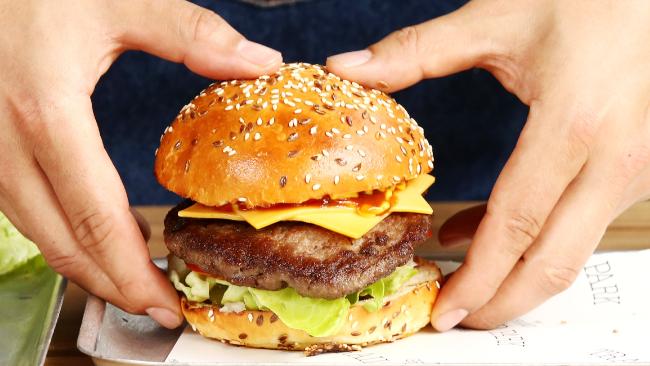 My teen daughter loves making these easy home made beef patties for hamburgers. Great for fussy eaters 🙂
Ingredients
500g beef mince
One diced onion
Plain flour
1/2 cup of bread crumbs
2 eggs
Mixed Italian herbs
Vegetable stock to taste
Fresh parsley
1/4 teaspoon of McCormick Bush spices and Mountain Pepper (from Woolworths)
6 Fresh Damper hamburger rolls (from Woolworths) or your favourite bread rolls
Method
Combine and mix the mince, spring onions, onions, eggs, bread crumbs, mixed herbs, pepper and lightly sprinkle vegetable stock into the mixture for taste
Make a ball of the mixture and flatten to make a pattie.
Coat pattie with plain flour and place into a hot frypan.
Cook for 10 minutes.
Serve with Damper bread rolls, chutney or worcestershire relish or BBQ sauce, lettuce, sliced tomatoes, sliced beetroot, crispy bacon, sliced cucumber, cheddar or jarlsberg cheese, fresh or tinned pineapple, coldslaw.