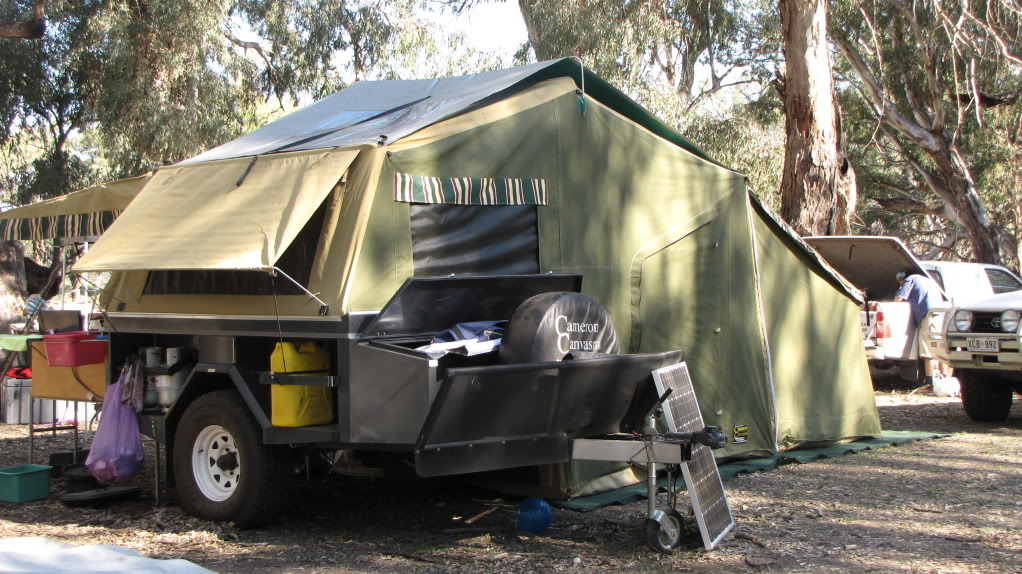 Hi all, just wanted to quickly share a few pics from our first weekend away with the new camper. Super happy with it so far, it setup and packed up like a dream,  housing the cook and 3 kids with ease. Kitchen, when we used it seemed practical enough and we've got loads of storage.
So this trip was just a short one to get a feel for it traveling just short of 200kms to get near the Darling up towards Pooncarie. The setting was tranquil and picturesque (apart from a herd of kids that don't know how to sleep in), and the weather just sublime. And now to keep it relevant to the section I posted it in, my Cameron came to me with all these features and no mods from me as yet.
Started as an hd off road concept deluxe package including some factory mods requested by original owner including extra lift,  bigger tyres, hyland hitch. He then modded much of the 12v system to include solar panel 100w, 120ah AGM and a bucket load of outlets to bleed it dry again. To manage the munchkins he also included the kids room extension as part of the original purchase and full annexe and walls comes with the deluxe. Another little mod that I like is the addition of beside cupboards on both sides and a few extra shelves over the tailgate to rest a coldie or four when cooking up a storm.
A great bit of kit for the whole family to enjoy.
Provided by MySwag 01/09/2013